Begin Your Journey to Better Health
Pediatric Chiropractic
Children's bodies are under a lot of stress while they are in a state of development, and keeping them healthy requires maintenance.
Pre/Post Natal Chiropractic
Chiropractic treatment for pregnancy can be an outstanding source of relief for back pain.

Auto Injury Care
If you need personal care and personal treatment for your personal injury... look no further than Solana Health Co. Featuring Roots Chiropractic.

Back Pain
What if there was a solution that may be able treat your back pain without drugs or surgery?

Chiropractor in Greenwood Village CO
Are you sitting at a desk all day? Have you been in a fender bender or had a sports-related injury? Life puts your spine under numerous pressures. The first sign that something is wrong is pain, though you've likely had the problem for some time. Greenwood Village CO Chiropractor Dr. Aaron Johnson presents an alternative to lifelong medications or risky surgeries. At Roots Chiropractic, which also services Englewood, we'll help you become the best version of yourself through natural chiropractic care.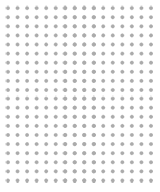 Roots Chiropractic
As a chiropractor, Dr. Johnson seeks to make a positive impact on the nervous system by treating the spine. Your spine protects this all-important system, which is responsible for the control and coordination of every function in your body. If your spine isn't aligned, pressure is put on the nerves, which in effect is like a kink in a hose. Chiropractic can allow your spine to have proper flow again, taking pressure off your nerves so that you can enjoy the best of health.
Experience Science-Based, Noninvasive Care
Dr. Johnson uses scientific, heavily researched techniques that are proven to get people back to a state of health. Often, patients come to us after having exhausted all other avenues and have seen specialist after specialist who can't give them answers. If you're looking for a new solution, we're here to assist you.
We welcome all ages, particularly expecting moms and children. You might be surprised at how quickly kids respond to chiropractic, and they can grow up healthier and educated on how to stay well, along with their parents.
How Can Chiropractic Care Help You?
Many people think of chiropractic care as addressing neck and back pain. Indeed, it does a fantastic job treating these problems, but the benefits of chiropractic go far beyond these. Since your nervous system controls all your muscles, organs, cells, and tissues, you might find that you're sleeping better, have more energy or improved digestion, and that your allergies, bladder problems, or illness have decreased under care.
You can get results for conditions such as sciatica, headaches, and numbness or tingling in your arms and legs, too.
If you have pressure on a nerve, the first sign of alarm is pain. There are no warning signs that your nervous system is compromised. Most of the time, you won't have any symptoms, but that doesn't mean you're in perfect health. That's why we recommend that everyone have chiropractic care – even if no discomfort exists.
Dr. Johnson is trained to evaluate the health of your nervous system and make sure that your body is working optimally at its full potential. Don't wait for an emergency to occur before seeking our help, when your problem will be more complex, take a long time and cost more money to address.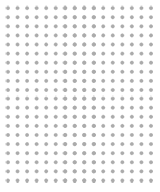 Tailoring Our Techniques To You
Dr. Johnson has a wealth of tools at his disposal to help you. He uses traditional, hands-on methods like Gonstead or Diversified, as well as noninvasive instrument-based techniques such as Torque Release Technique™ and Activator®. Your adjustment will be tailored to what is best for your situation, which includes an extremely gentle touch for babies and children.
We'll explain to you what to expect before giving you an adjustment so that there are no surprises.

Begin Your Journey to Health in 3 Easy Steps